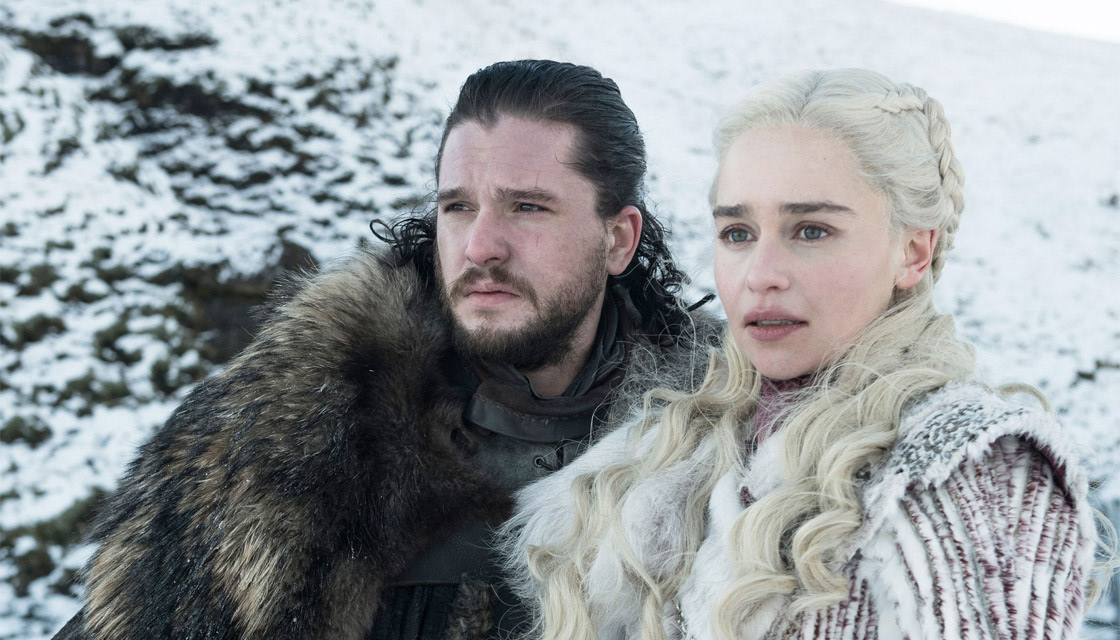 For hard-core fans, the beginning of the final season of 
Game of Thrones
 feels like it should have its own holiday. The show has taken on a cultural significance that few others reach, and with the end now officially in sight, it's hard not to feel like a major chapter of media history is coming to a close. When the story began, we had no idea how far its various creators would go to prove to us that a happy ending is not guaranteed, despite what we were accustomed to seeing on the small screen.
Game of Thrones
 has become a symbol of high-quality and high-budget television, and as a result, we expect that same level of quality to be present in the show's epic conclusion.
But can the new season possibly keep up with the expectations of the fans? It's been almost exactly 8 years since the first episode premiered in 2011, and the journeys the characters have embarked on have evolved so extensively that the trivial quibbles of the first few episodes feel a bit inconsequential in comparison to the world-ending scale of the final season's promises. The show has continuously heightened, and then heightened that heightening, to the point where it seems the only option for an "ending" on par with what we've come to expect is the death of some truly beloved characters.
Be that as it may, the only current bit of information we can judge season 8 off of is the premier of the first episode. While the most exciting aspects of the season have yet to come, the premier is tasked with both setting the stage for the conflicts that will certainly be the season's main focus, and catching us back up to date in a story world that is "complex," to say the least.
Episode 1, titled
Winterfell
, delivers on most of these promises, but falls slightly short when it comes to delivering the high-energy action and adventure we're used to being served by the previous few seasons. Its story morsels are largely small-scale and character-based, which is certainly fitting considering the importance of each character's arc, but does leave a slightly underwhelming taste in your mouth. We were still given a small hint of the uniquely 
Game of Thrones
 elements that draw us back to the show time and time again, but unfortunately, there were some decidedly unsavory bits mixed in with the good.
WARNING: Game of Thrones Season 8, episode 1 spoilers ahead.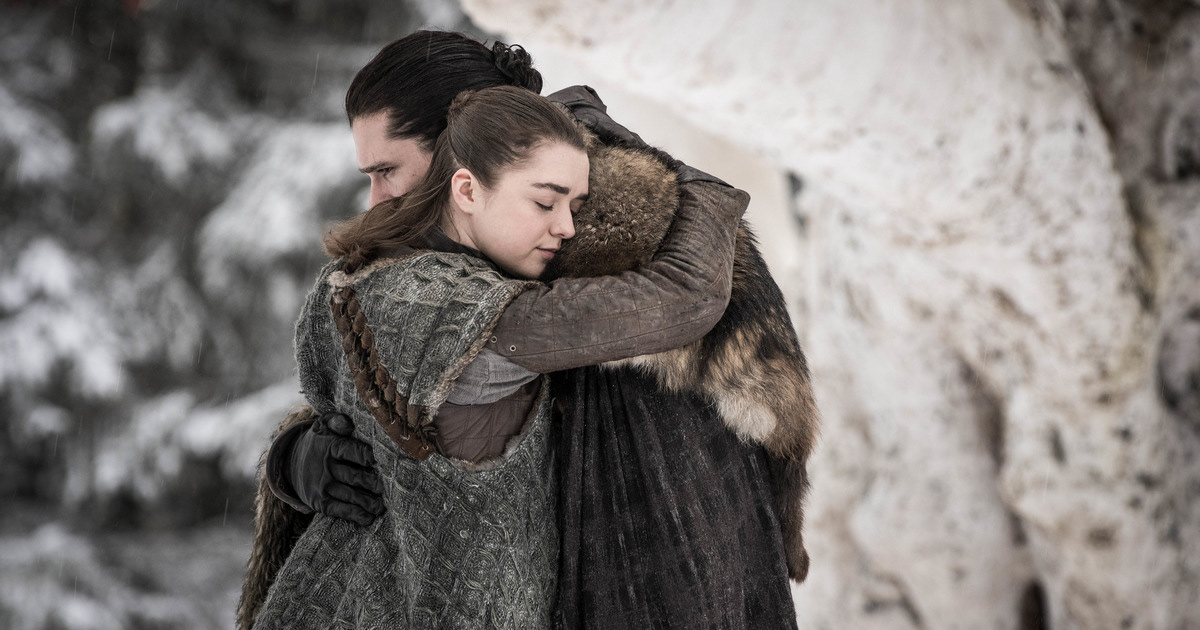 Reunions and introductions, both desired and resented, were prominently featured in
Winterfell
. Because time has gone on and characters have changed, the most interesting aspects of the reunions were the obvious differences between who each character used to be and who they are now. When Arya comes face-to-face with Sandor Clegane, she demonstrates the extent of her growth by  taking up as much proverbial space as he does without faltering.
But the most impactful introduction came when Sam Tarly met Daenerys, the queen who has previously only existed to him in tomes and stories. While thanking Sam for saving Jorah Mormont's life at the The Citadel, Daenerys reveals that she executed the two older Tarlys when they refused to bend the knee. In a moment of fantastic acting from the immensely talented John Bradley, Sam flights against the overwhelming urge to breakdown in front of his new queen. As he asks for permission to leave the scene, we can clearly see his fears of insulting her or coming off as defensive of his executed father and brother fighting against his desire to morn.
In sharp contrast, by far the most disappointing element of the episode comes in the form of a poorly executed and slightly awkward dragon-riding scene with Daenerys and Jon. It's an oddly lifeless affair, a bit like a recreation of 
How to Train Your Dragon
's exciting flying scenes, but on a heavy dose of cold medicine. The scene is out of place and largely unnecessary, and you can't help but feel like we could have been off in a different part of the 7 kingdoms where something of real importance was happening.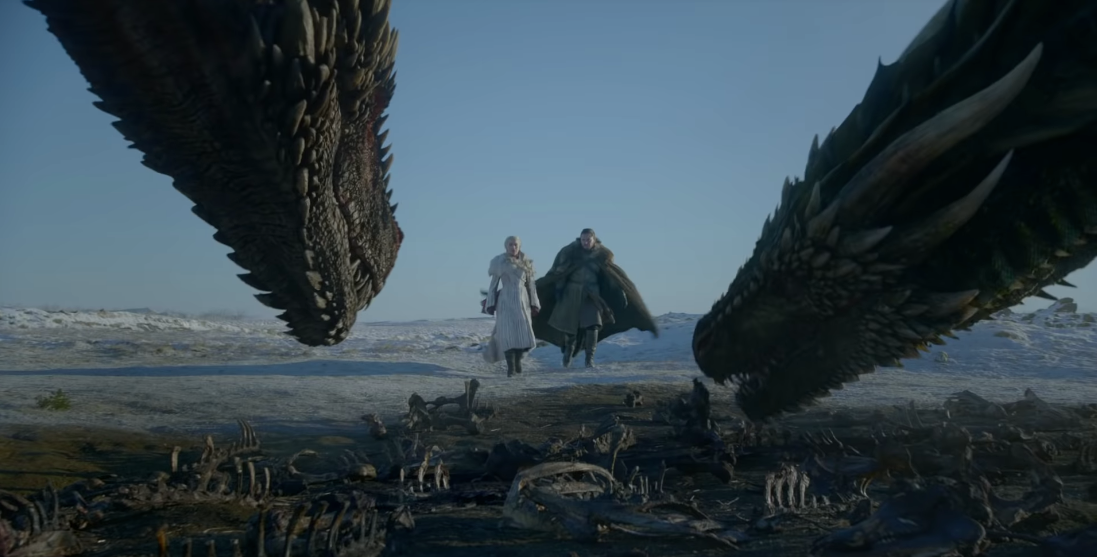 The episode wraps up with two notable scenes, the first being the long-awaited reveal to Jon Snow that he is, in fact, a Targaryen. The scene in question offered little in terms of Jon's intentions, so we'll have to wait a little longer to see what he plans on doing with this life-changing information.
The second scene gave us a small glimpse of the horrors that await those who fall in the White Walkers' path. While exploring one of The North's many castles, a trope of Jon's compatriots come across what can only be described as a 
Saw
-esque display of a murdered child outlined by a spiral of severed limbs. The child comes back to life as a White Walker, only to be set aflame and destroyed. While certainly not as graphic as many other things we've seen on
Game of Thrones
, the scene gave us a tiny piece of the shock and brutality we've come to expect while also hinting and the horrors to come.
Though slightly underwhelming, 
Winterfell
ended up being a solid foundation on which the rest of the season can be built. But given the sheer mountain of loose ends that need to be tied up, it's yet to be seen if the remaining episodes will be as grand and fantastic a structure as we'd hoped. 
Winterfell
 certainly does bode well, but we'll have to survive the next few weeks in order to see if we'll be getting our long-awaited payoff.