Update: This project is currently on hold due to the studio taking on a contract project titled Brain Agents
Nameoki Bottleworks
is a dystopian mobile game currently in production. I am providing all narrative design work, as well as narrative design implementation.
In a dystopian vision of the future of the rust belt,
Bottleworks
 spins a narrative about corporate greed, income inequality, and personal agency within a larger sinister world. The gameplay is centered around a simple minigame where you act as a quality assurance technician in the bottle factory. The worker you're replacing disappeared with no explanation, which you'll come to find is not uncommon at Nameoki. Your goal is to make as much money as possible to send home to your struggling family, all while keeping your head down and trying not to end up like the guy before you.
After each shift, you're given the chance to get to know the other Nameoki workers at the local watering hole. You start to learn more about the unfortunate souls who call this place home, as well as the disappearances that no one can (or is willing to) explain.
We are using the Pixel Crushers Dialogue System plug-in for Unity, which I have become very familiar with during this project.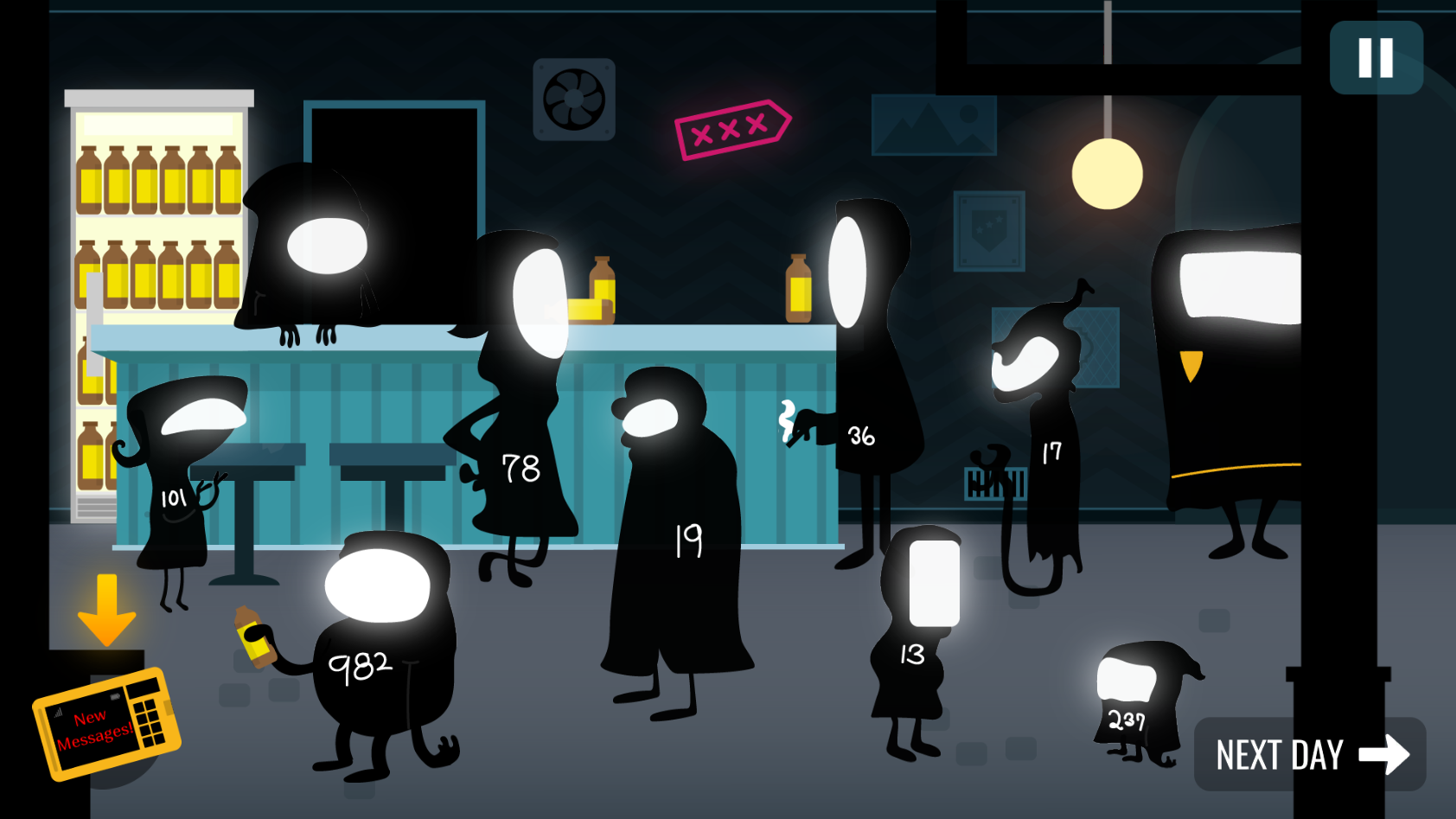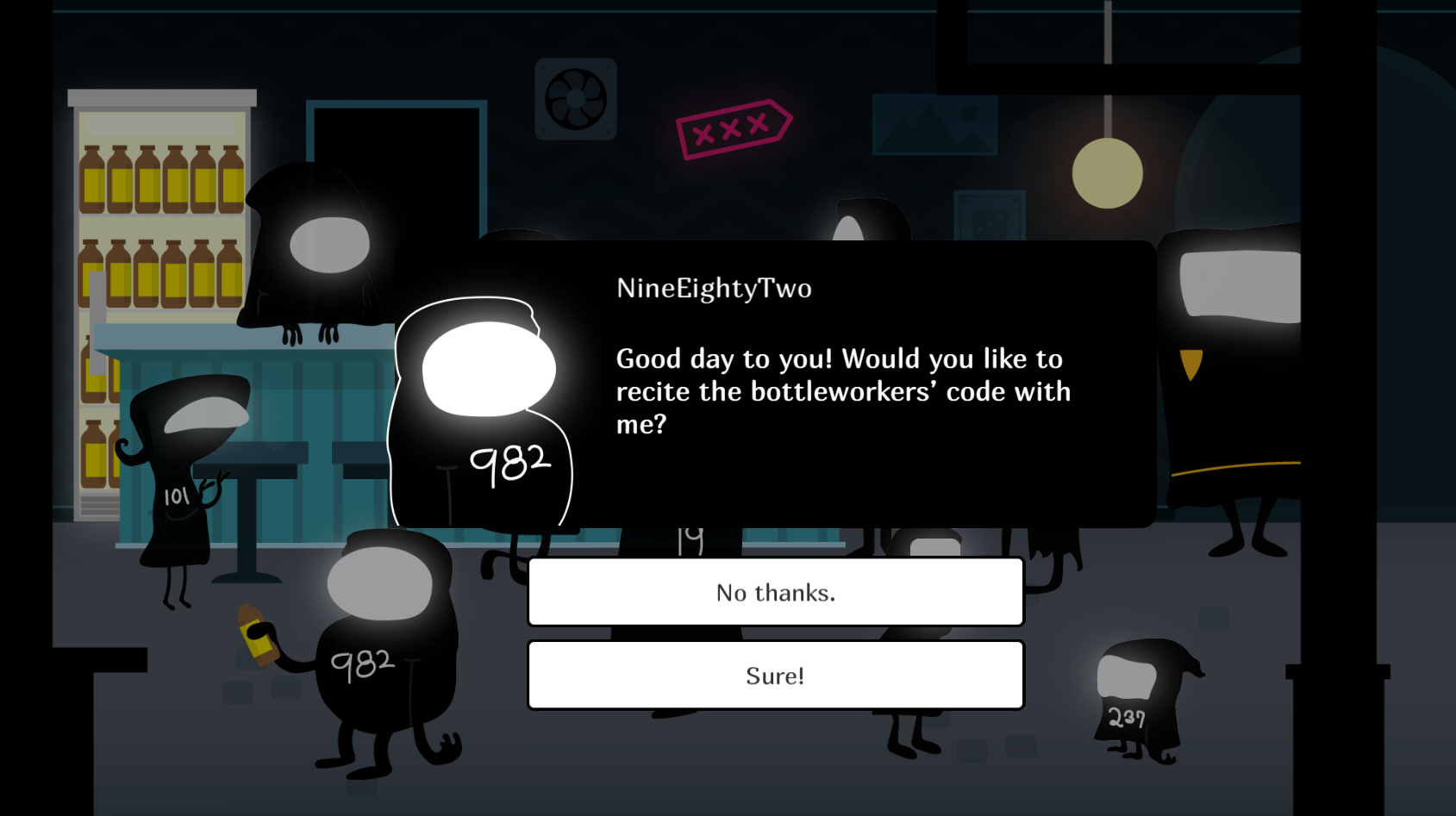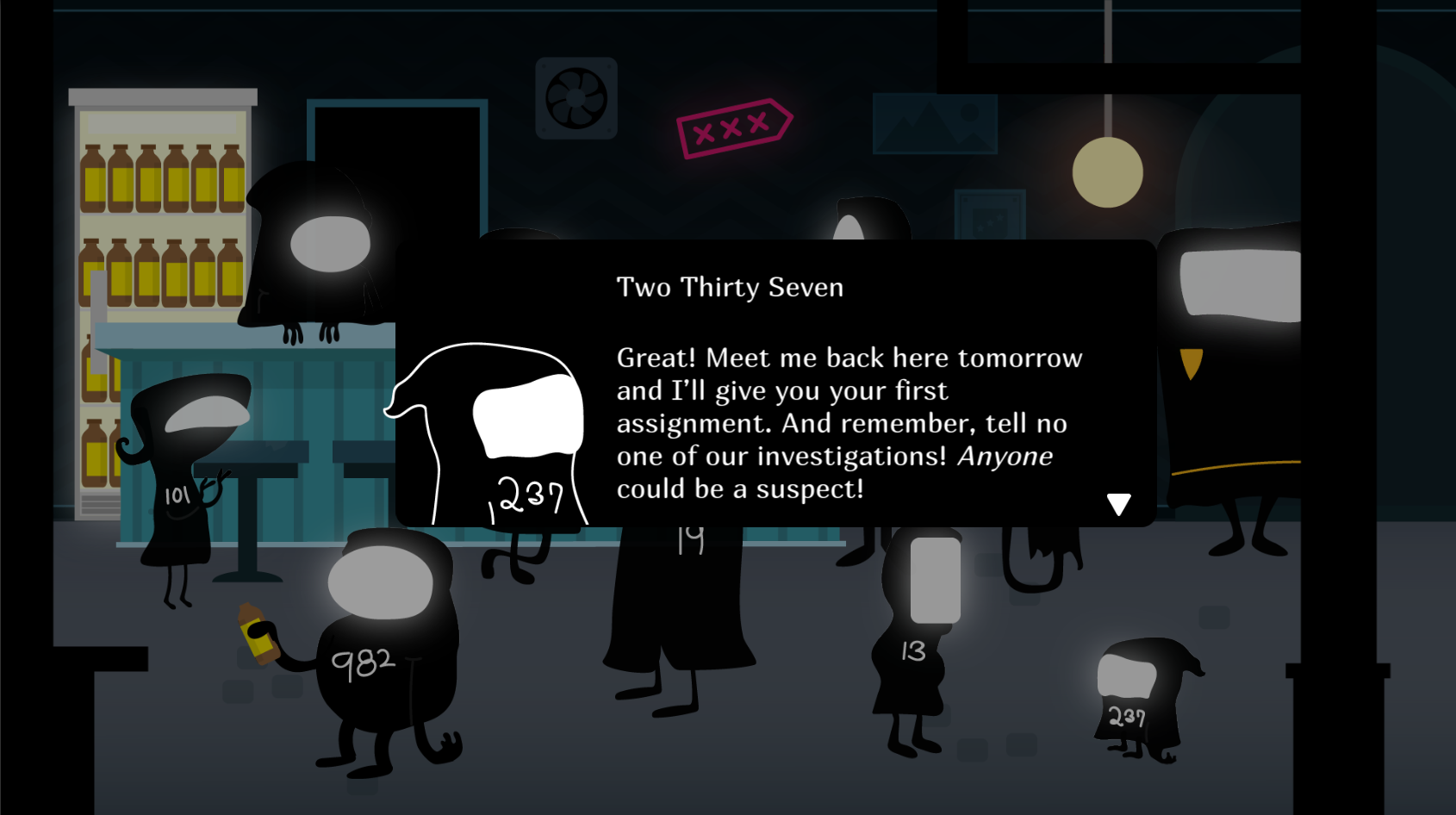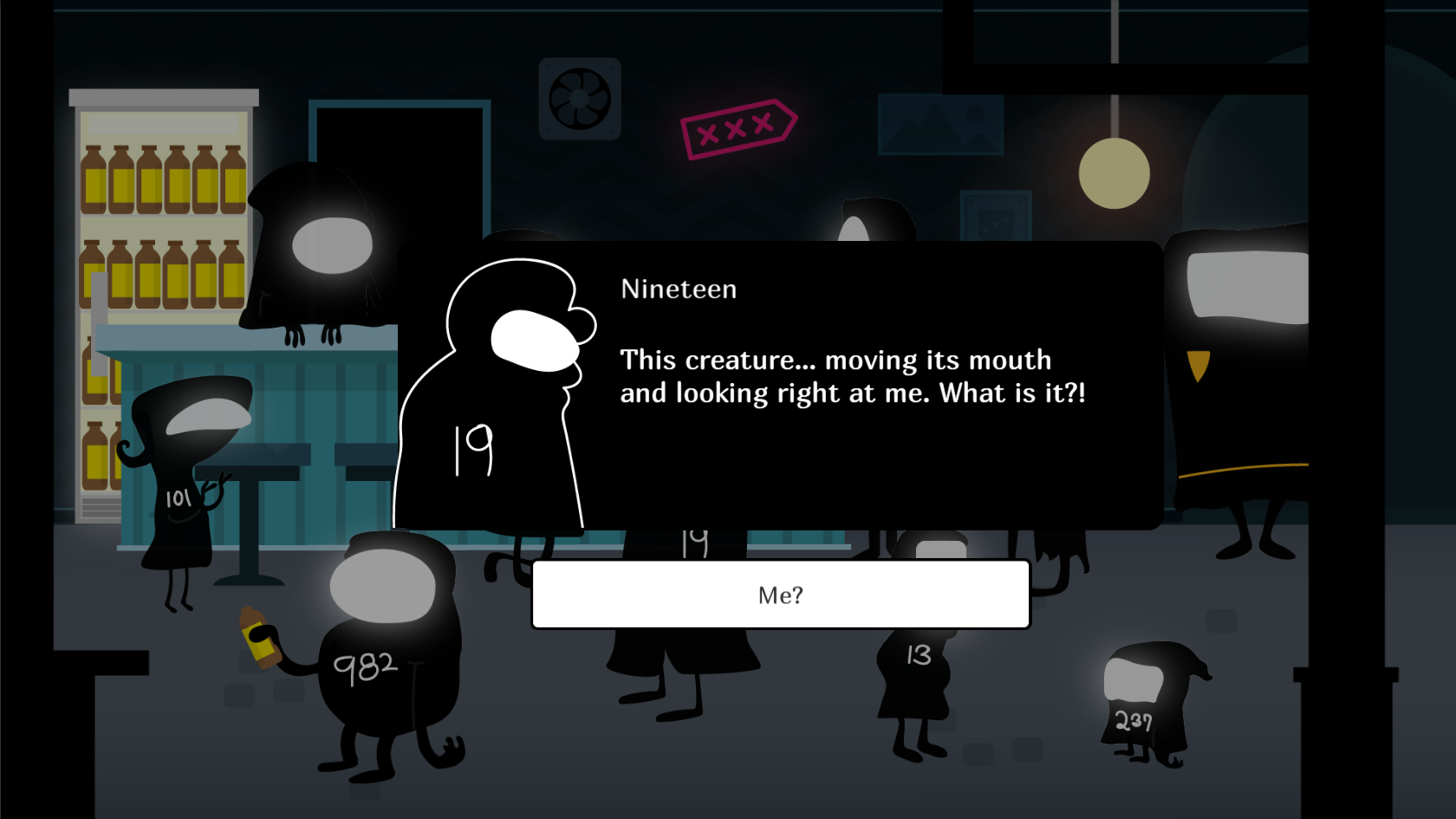 (Note: current demo build does not include story)